We're currently hard at work on Chapter 4!
Here's a little peek at where things are at. 🙂
The Spear!
The game gets its third melee weapon: The Spear!
Paired with a shield, it focuses on precise stabs with a solid defensive barrier.
Here is what happens if you put it in the hands of some high level enemy bots:
Note: All spear, shield and enemy models are temporary placeholders.
Battlecruiser art exploration!
Gary has been exploring what the hallways of the robot Battlecruiser might look like!
Below are some high definition mockups that will likely mutate and change as we figure out how to break them down into reusable level elements: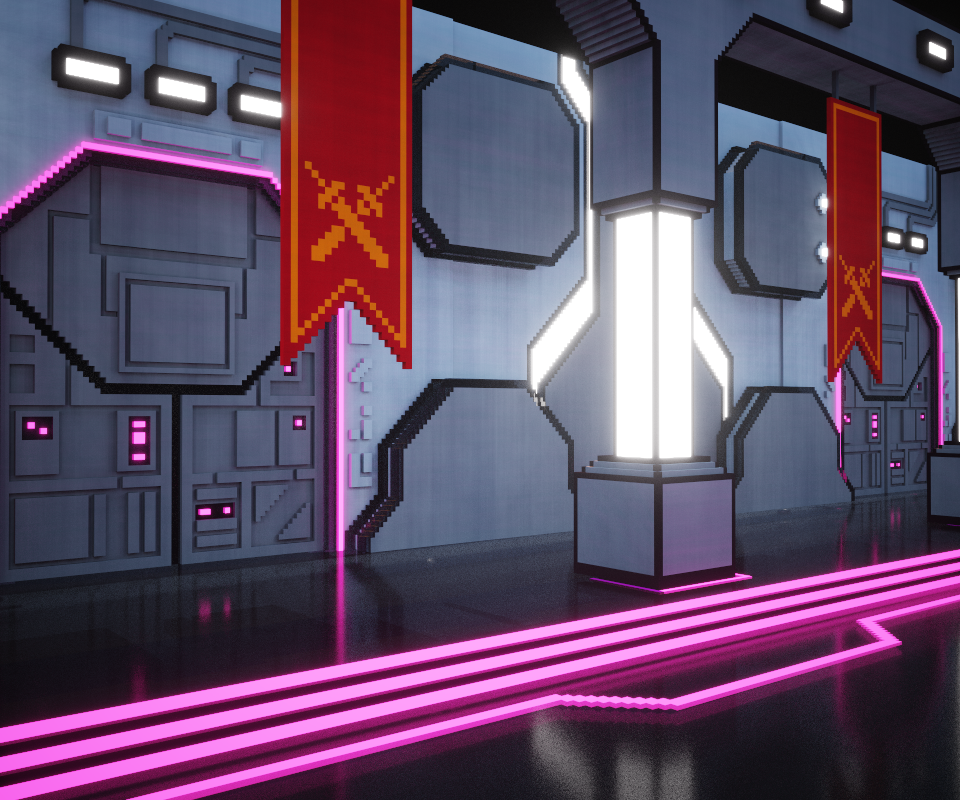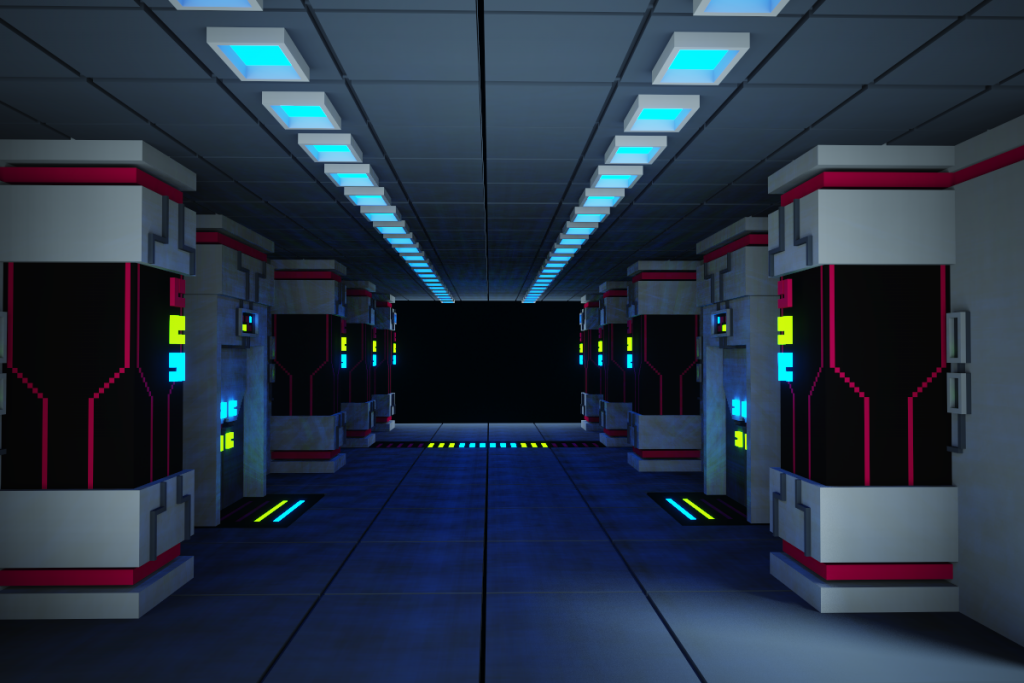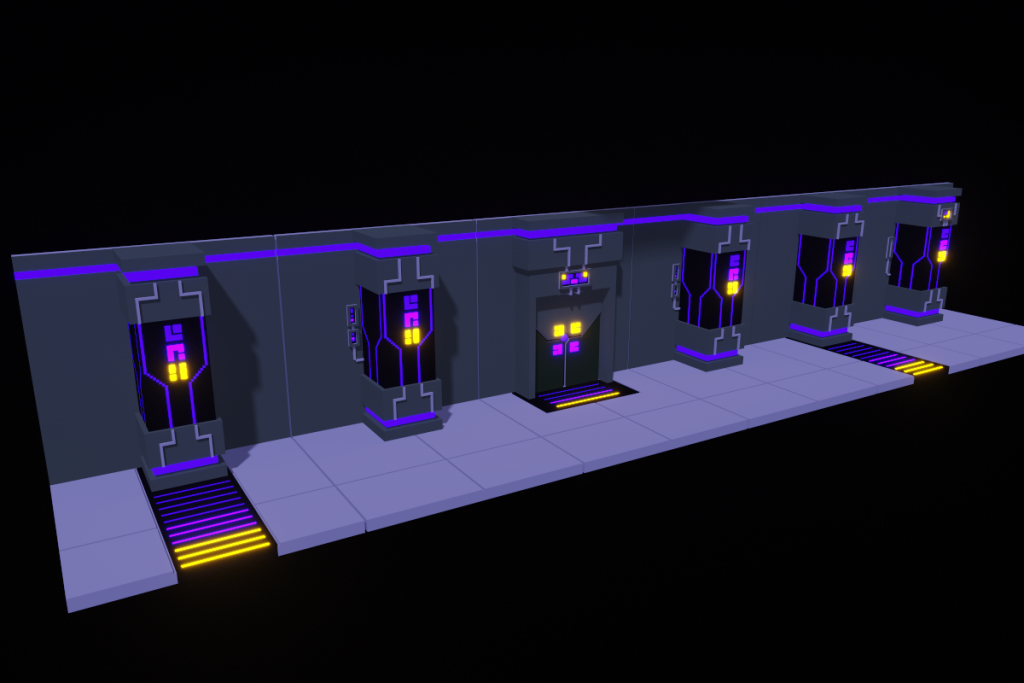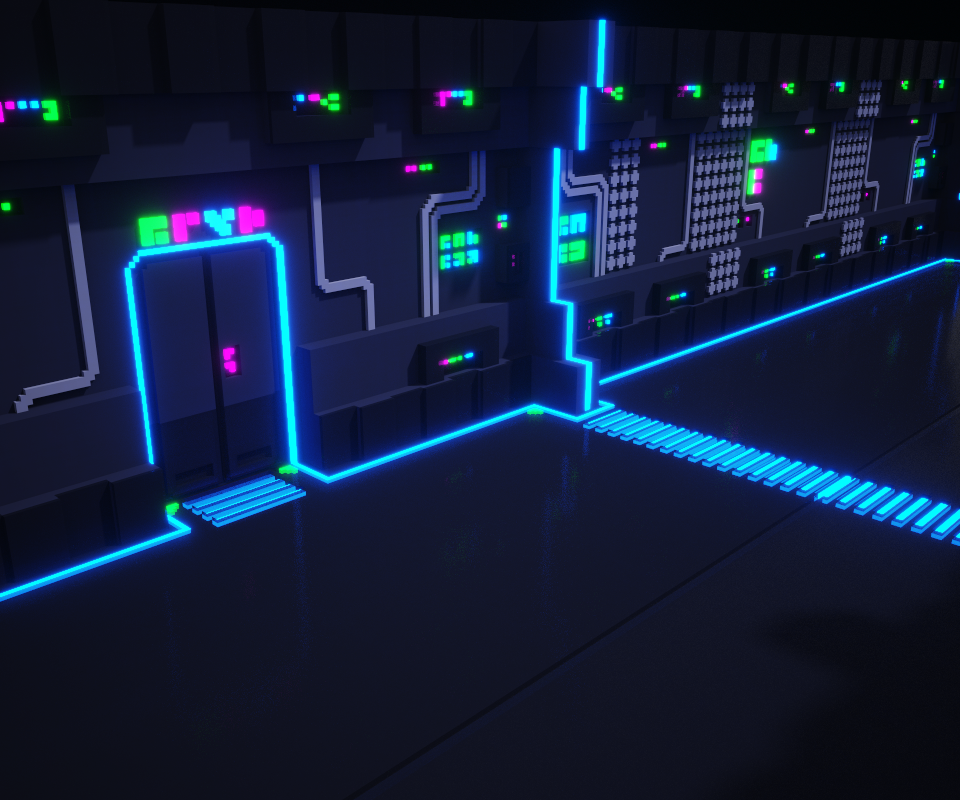 Chapter 4 is going to be pretty. 😀
What's next??
Most of the work still lies ahead of us. We're still in the planning and exploration stages, but we'll likely move on to level design in January and start putting the chapter together!
It's too early to tell exactly when this thing launches, but we're aiming for sometime around February / March.
In the mean time, join us tomorrow as we play test Metal Christmas levels from the workshop. And watch for a mini-update in the next couple of weeks related to controller support and server regions!