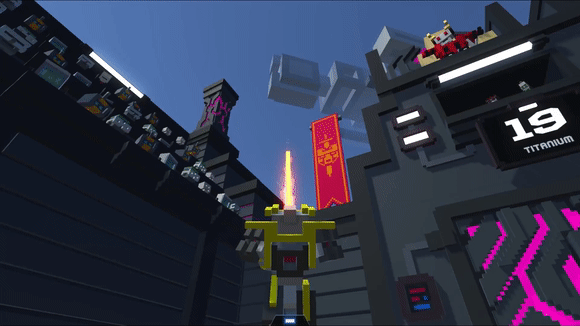 Happpppy Summerrrr! We've been hard at work on some fun new things for our next major update, so we figured now would be a good time to share some peeks at what's in store.
Co-op Endless Mode!
Co-op has been one of our most requested features since we added multiplayer support last year. Now that we've started building it, we get it — it's really fun! For the past few weeks we've been working through the various parts of endless mode to make them multiplayer co-op compatible.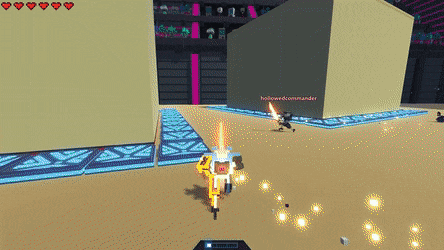 Co-op places you and a partner in the arena for some tag-team robot slicing. Clones are shared, and if you run out, your partner's last-ditch combat may be the only thing standing between glory and humiliating defeat.
Our initial "tests" are revealing Co-op is a great mode to play with a friend and jam on for a few hours. Yes… "tests"… (we may have become a bit addicted…)
Arena Makeover!
Gary has been applying his voxel skills to refresh the Arena!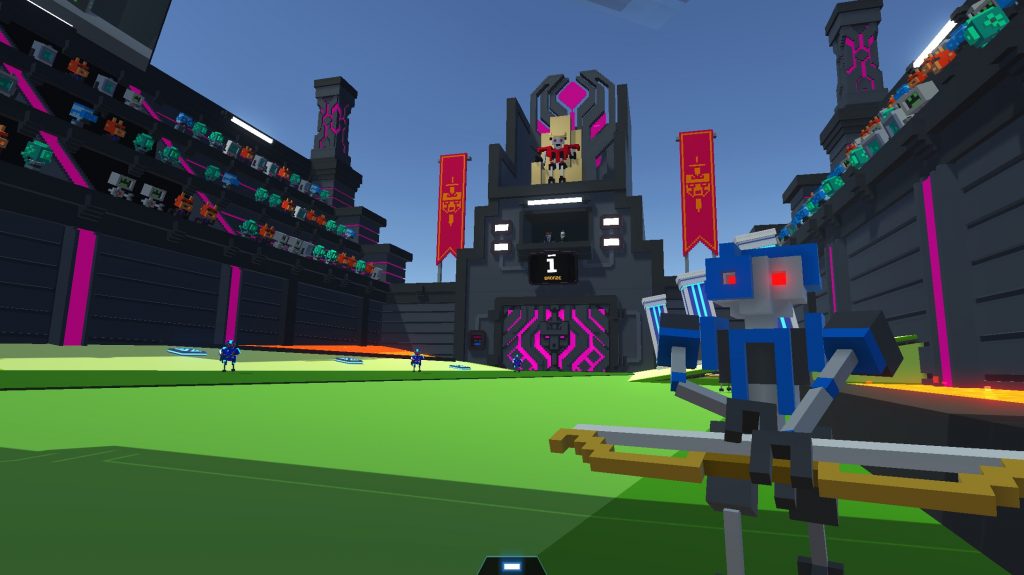 Ooh… pretty!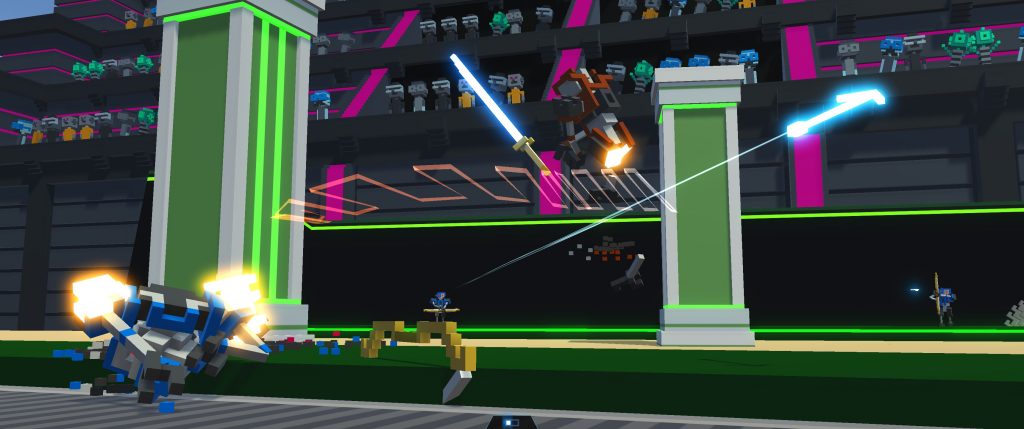 The audience! What is this?

They're doing the SIN() wave!
Spider-tron Legs!
As part of upgrading spiders-tron to work well in multiplayer for Co-op, we're making their legs smarter! Gone are the days of spider-tron falling over at the slightest gust of wind.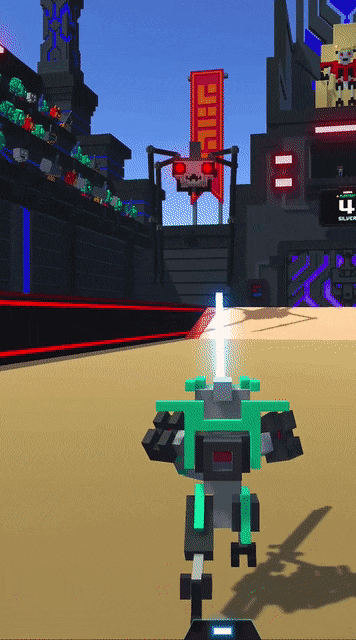 What wonderful inverse kinematics!
Twitch Mode Update!
We <3 Twitch mode! It's been a while since our last major Twitch-related update, so this update we will be doing a refresh of Twitch mode and the Twitch Extension. If there's something you'd like to see in Twitch mode, now's a great time to let us know, too!
If you're a Twitch streamer and interested in trying out betas of the extension update, email us with your Twitch stream URL and we will get you hooked up to try the latest!
Streams and Experimental Branch
Did you know?! Doborog has been streaming co-op development daily! If you would like to follow along with the latest, check out the Twitch stream here: https://twitch.tv/doborog
On the stream page you can also find a link to access the latest experimental builds, which include progress on co-op and the new arena. (As the description notes — these builds are under heavy development and will contain lots of bugs! So proceed with caution :D)
We're expecting to ship this update some time in August, and will share more on release as it's closer to complete.
Until next time!