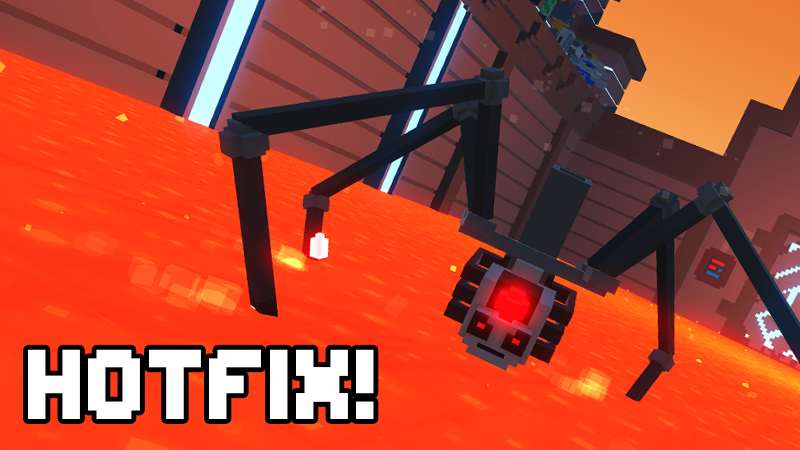 A new build is now live that fixes a variety of bugs!
Some highlights include:
Private Last Bot Standing and Private Duel games now work again!
The "Power Overwhelming" Achievement was not always awarded when you got the last upgrade.
The "I think it's dead now!" Achievement is no longer awarded for using the hammer normally.
Spider-trons definitely die from lava!
More info added for players who can't play multiplayer due to Steam connection issues.
A lot of crashes should no longer happen.
A lot of Server Disconnected bugs should no longer happen.
No more Workshop Achievement Cheating!
Achievement progress is no longer counted on Workshop maps.
We saw some levels pop up that pretty much gave you achievements for doing nothing, which goes against the spirit of Achieving things.
Thanks!
Thanks to everyone for reporting bugs. 🙂
If you encounter a bug or a crash, emailing [email protected] is a great way to let us know about it.