Hello human!
Are you having a good consciousness cycle? Drinking enough water? We have news!
Emotes are coming!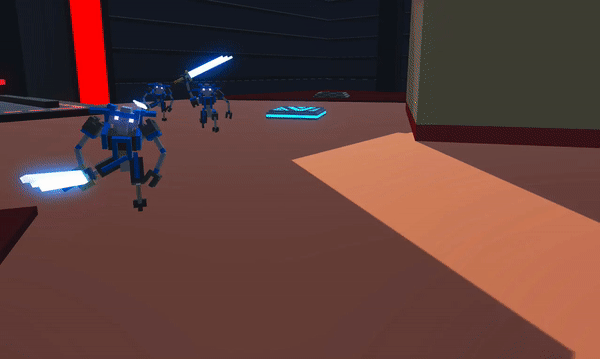 Soon you will be able to communicate with other humans, via the brand new Emote System.
Perform provocative dances, exchange greetings, or inquire about the location of water – We have got you covered!
Gameplay Achievements!
We are expanding the achievements in the game in a big way.
From smaller things like killing robots in a certain way, to bigger things like beating Story Mode on INSANE, we're adding a ton of achievements!

In addition to giving you normal Steam Achievements, the new achievements will also play a big role in unlocking Emotes. We were originally going to build this at a later date, but the synergy with Emotes was too hard to resist! 🙂
Co-op Challenges and Improvements
Do you find the Challenges of the game… challenging? Bring your friends!
In addition to the original single player challenges we're adding some brand new co-op exclusive ones.
Another big focus for this update is responding to your feedback on co-op:
AFK Timers: Humans who don't move will no longer be able to stop a co-op game in its tracks, but will be gently placed in the elevator.
MOAR Upgrade Bots! The polite waiting in line is over! Prepare for an upgrade room with an Upgrade Bot for everyone.
Stability and Bugs: We're also continuing the work of hunting down terrible bugs and fixing them. Let us know what you find!
Coming soon!
When is all this coming?? Soon!™
In the meantime, you can always go poke Erik LIVE to see what's in progress, and let us know your best ideas for new Achievements!