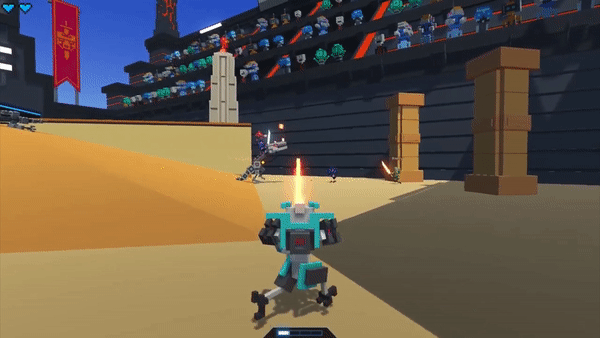 Face the Danger Zone with your friends (or strange humans you find on the internet)!
Co-op lets you experience the joy of Team Work in Endless Mode.
New Endless Difficulties
The higher end of Endless Mode just got a lot more difficult.
Behold the terror of the terrifying Laser Raptor and Mark 5 robots in the Uranium and Insanium difficulties!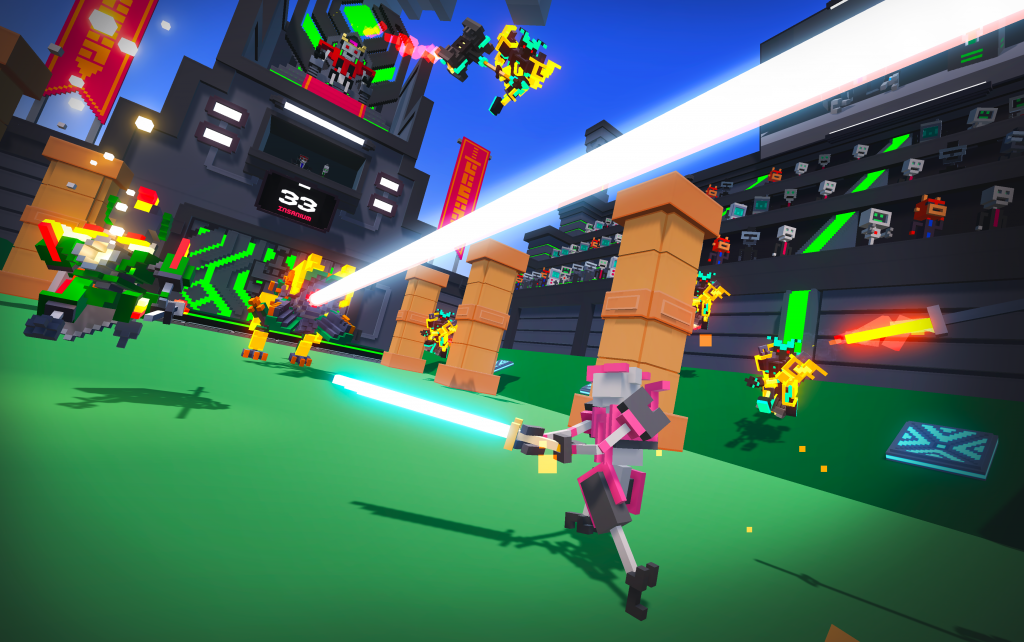 A complete visual overhaul!
Every single arena level has been revamped to match the beautiful new Arena!
Want to see what I'm talking about? The new Title Screen has a thing for that:
Twitch Mode changes
We've got a new version of the Twitch Extension out, with a lot of neat additions. Let us know what you think! 🙂
What's next??
This was a big update, but we have a few more things we want to do before moving on from co-op:
Split Screen – We hear you, humans. This is currently the most requested feature, and we're gonna see if it's possible!
Emotes – Turns out hugging WAS important. Emotes coming soon!
Challenges – Beyond Endless Mode, you'll soon be able to play Challenges in Co-op!
You tell us! – One of the joys of having a small, nimble team is that we can react to your feedback! Let us know what you think is missing from co-op and we might look into it. 🙂
Expect another co-op centric update in the next few weeks!
After that: Translating the game –> ??? —> Chapter 5! —> Profit!