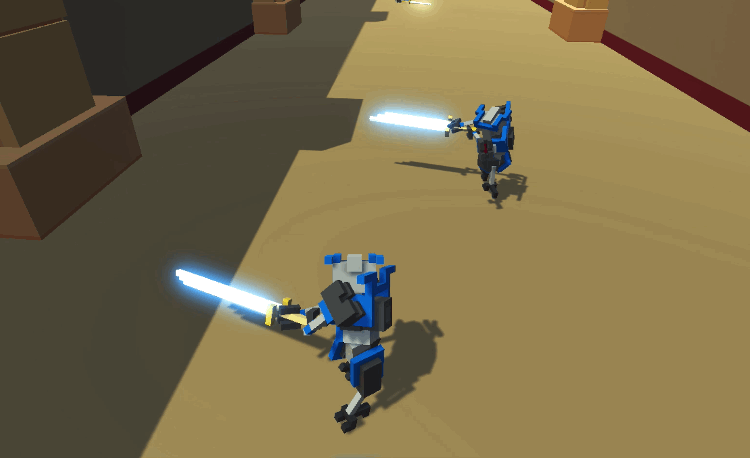 Multiplayer is alive!
Soon the sword robots of the arena will be filled with human minds like yours.
We're starting with 1v1 Duels!
Our plans for multiplayer are far-reaching, but we're kicking it off with 1v1 Duels.
Two humans pick upgrades, then fight! Whoever runs out of clones first loses.
We're aiming to launch this to the world around late February / early March.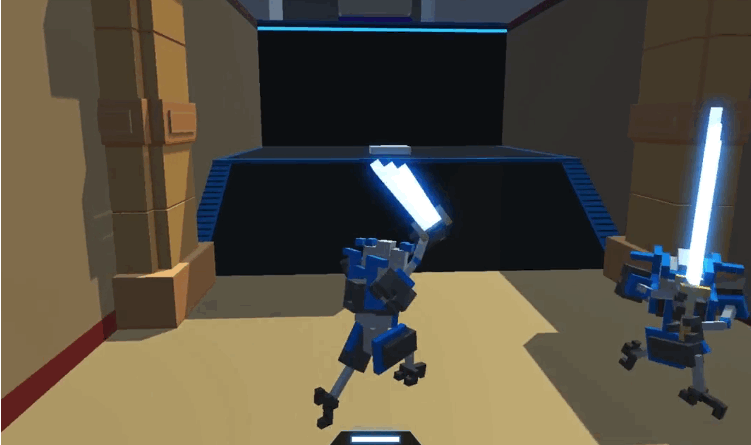 You can access the development branch!
Want to help test multiplayer? We're giving everyone access to the in-development version.
Right now it's a super-buggy, broken experience with terrible usability.
Nevertheless you can still try it! 🙂

Features on the Horizon
Multiplayer is going to grow and expand a lot over the coming months!
Here are some of the things we're going to be looking at:
Ranked Ladder – A monthly ladder to climb! Rank up by winning, down by losing.
Robot customization – Unlock cool skins by playing, and choose what your robot looks like.
Emotes – Express yourself with useful phrases! A delightful combination of animation and text to speech.
Play with your friends – Invite your Steam friends to play with you.
Game Mode: Team PvP – Defeat the other team by achieving the map objectives!
Game Mode: Battle Royale – Fight until only one robot remains standing!
Game Mode: Co-op – Jump into Endless Mode with a human friend or take on Challenges together!
Custom games: Want to play a super strange workshop map? Custom games will be where this happens.
Note: The above items are not in order, and might change drastically. We'll make specific decisions as we learn what multiplayer is like and see what people love or hate about it.
Let us know what you would most like to see in the comments!