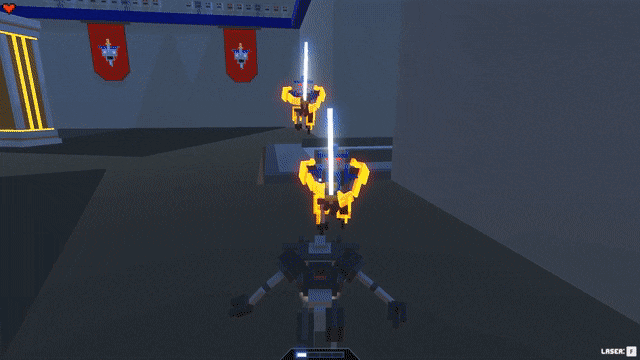 We just released a cheeky update!
Introducing…
The Laser Challenge!
Surprise! We were fixing a laser bug this update, so we figured, why not make a challenge that uses it! Practice your laser skills with 10 fresh laser-forward levels.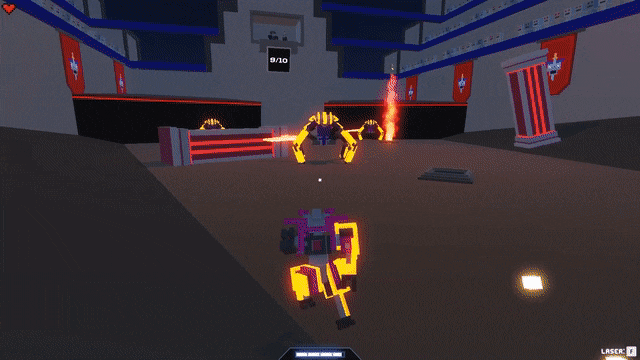 Will you earn the new laser challenge trophy?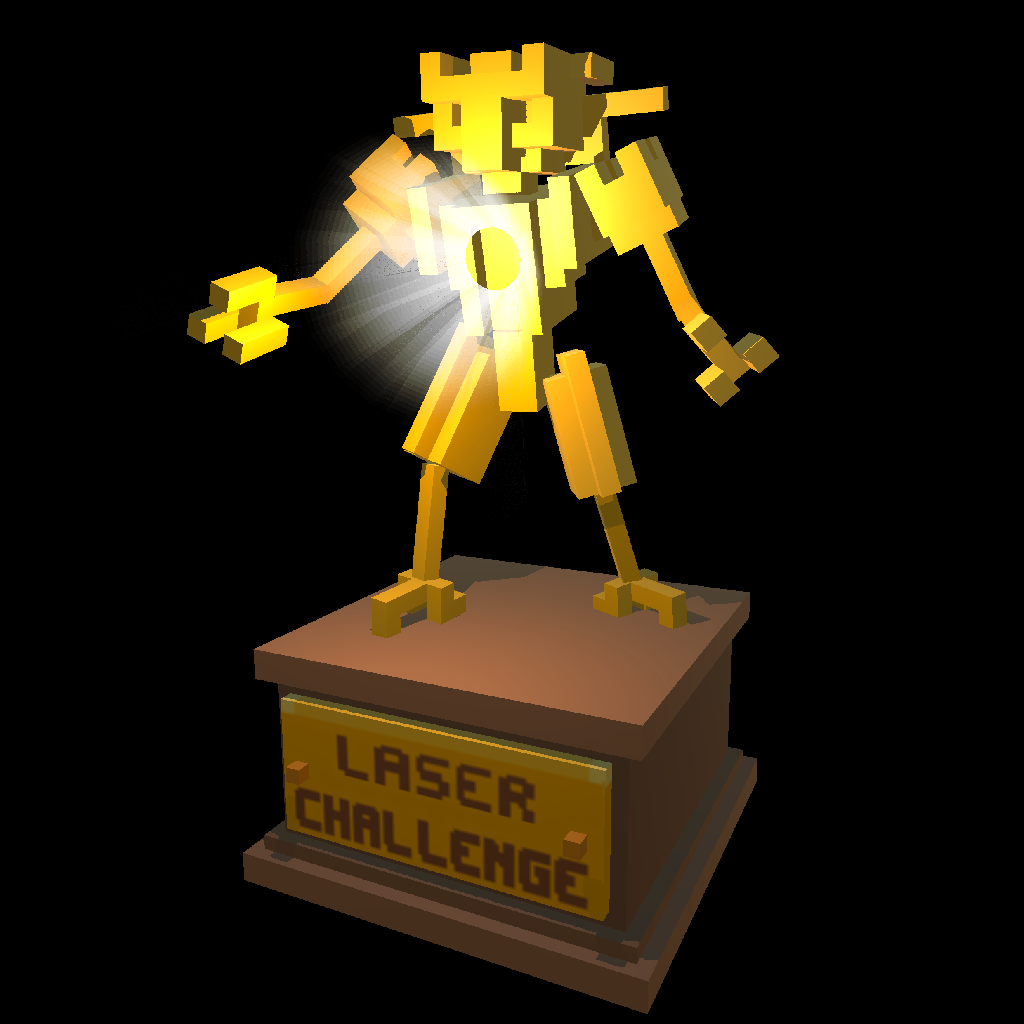 Last Bot Standing Workshop levels!
Some of you were asking if you could make and play your own Last Bot Standing multiplayer levels. Now you can!!
With a single click, your work in progress level is on a dedicated multiplayer server and ready to play-test. We now wish this was in every game's level editor!

Once you're happy with your level, upload it to the Steam Workshop. People can then use your levels in…
Private Last Bot Standing matches!
Create your own private Last Bot Standing matches with up to 15 of your closest friends. Download some new levels from the workshop and try them out!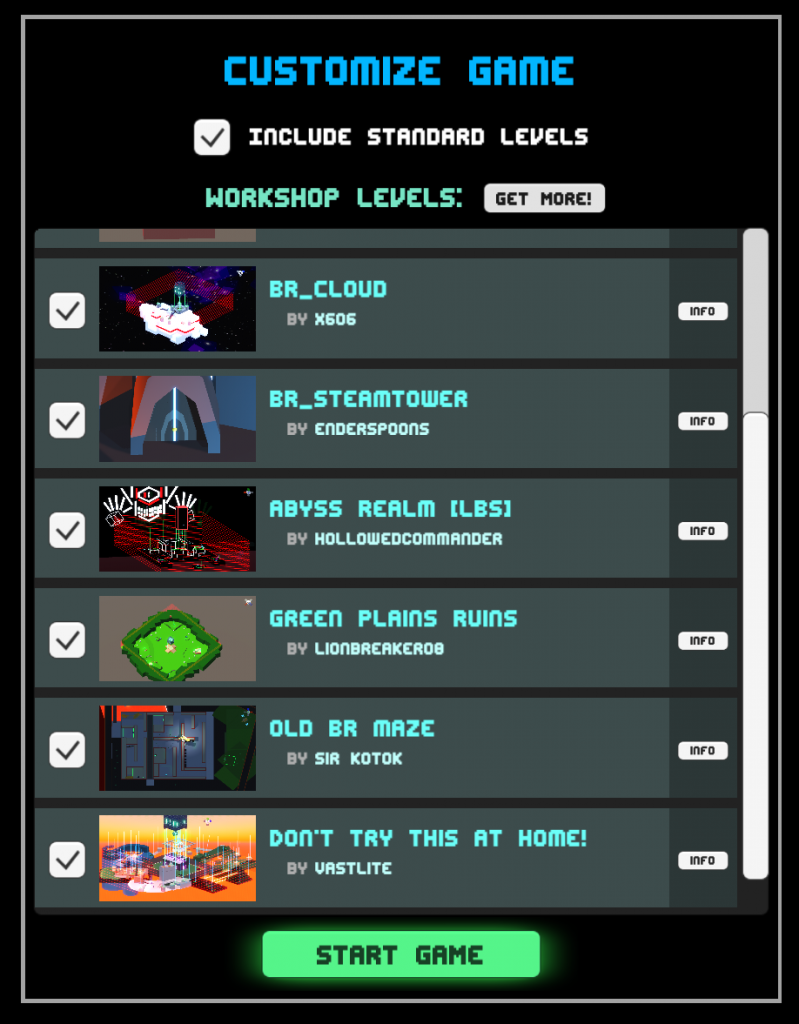 Don't have any friends to try out new level with? Join our…
Live Community-Created Level Play Tests!
You may notice a new countdown at the top of the game.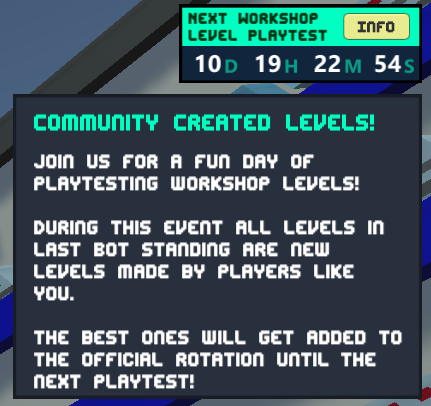 We're going to get everyone together and test out some of the latest Steam Workshop levels on a Twitch stream together. The first one will be at Saturday November 17th at 10am PST. Load up your game then to try the community-created levels we're testing!
Win Counting – Unlock sweet transport bots!
What's better than ultimately futile human combat? Memorable ultimately futile human combat!
Now when you win a public match with more than 5 players in it, your new Win Counter will go up. Once you reach a certain number of wins, your Transport Bot will automatically be upgraded to a new, more intimidating model.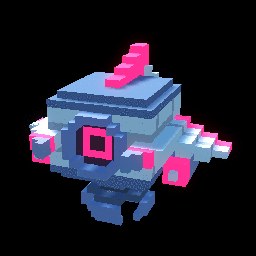 You may notice this includes macho garbage bots with mustaches. Are you happy, cogitoergosum?! Look what you've made us do.
A New Level!
As part of testing the new ability to play-test Last Bot Standing workshop levels, we've added a new map to the public Last Bot Standing rotation called Rising Tide.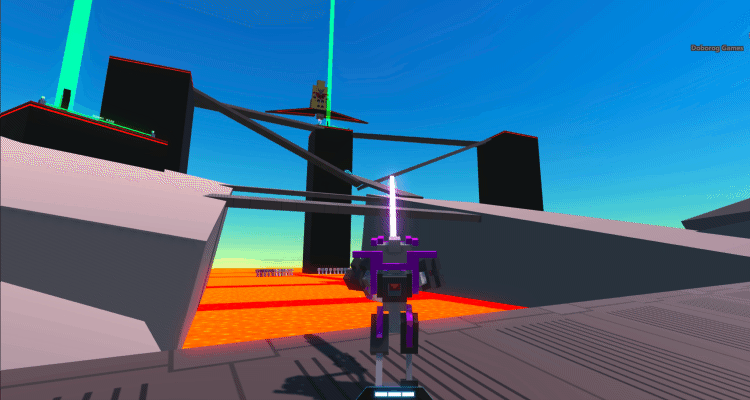 As lava rises up, the level's combat surface grows progressively smaller. Kill your opponents before you drown in lava!
Other Cool Stuff!
We added a Setting to select an override region for matchmaking. Hope this helps those of you who were having trouble pinging regions, or couldn't find enough matches in your own region. Let us know!
We added a news widget so you can see what our latest updates have been (like… this one!!) You may also notice some cute little buttons right below there, including one to some Clone Drone merch from Design By Humans. Fresh.

Coming up next!
There's so much we want to do next, we're going to parallelize the next bit of development!
Erik will begin work on Chapter FOURRRRRRRR! No firm release date for it yet, but we will share info once we start in on it! We're make sure to share some teasers along the way. We've got some fun plans for it!!
Brian will continue upgrading our multiplayer server and matchmaking system to support a US-West region!
Don't forget to come join our play test on Saturday November 17th at 10am PST! Add it to your calendar, and see you next update!