Will YOU be the last human standing?
We're excited to announce that the next major multiplayer game mode will be… Battle Royale!
Wait… like… another Battle Royale??
If you're expecting 100 players to drop from a sky thing and then sneak around a large island with human houses… that is not what we're doing. 🙂
Clone Drone's take on the popular game mode instead builds on our learnings from Long Live Santa!, the merry Christmas game we prototyped last December.
We're placing a strong emphasis on fierce action, tactical trade-offs and contested upgrade drops.
Contested Power Upgrades!
Powerful upgrades become available after the match starts.
To get them you must be the only living player inside of their capture zone for five full seconds!
These drops help drive players together, providing an interesting trade-off between risk and reward. You can avoid the fight entirely with just your starting upgrades, but as more competitors are eliminated, you'll really wish you snagged some power upgrades!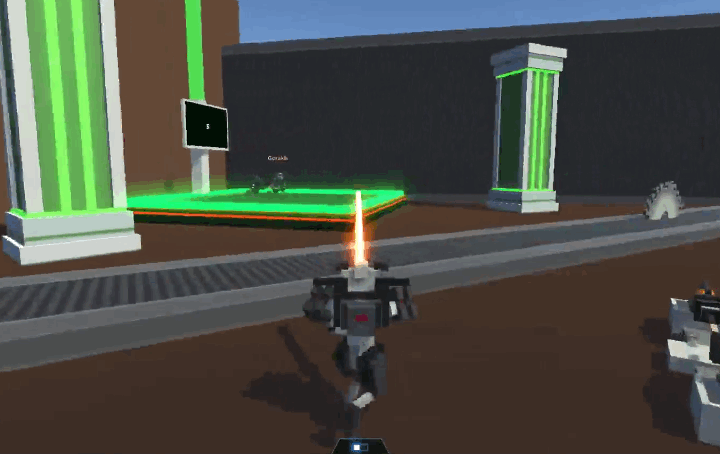 Power Upgrade: Flame Raptor!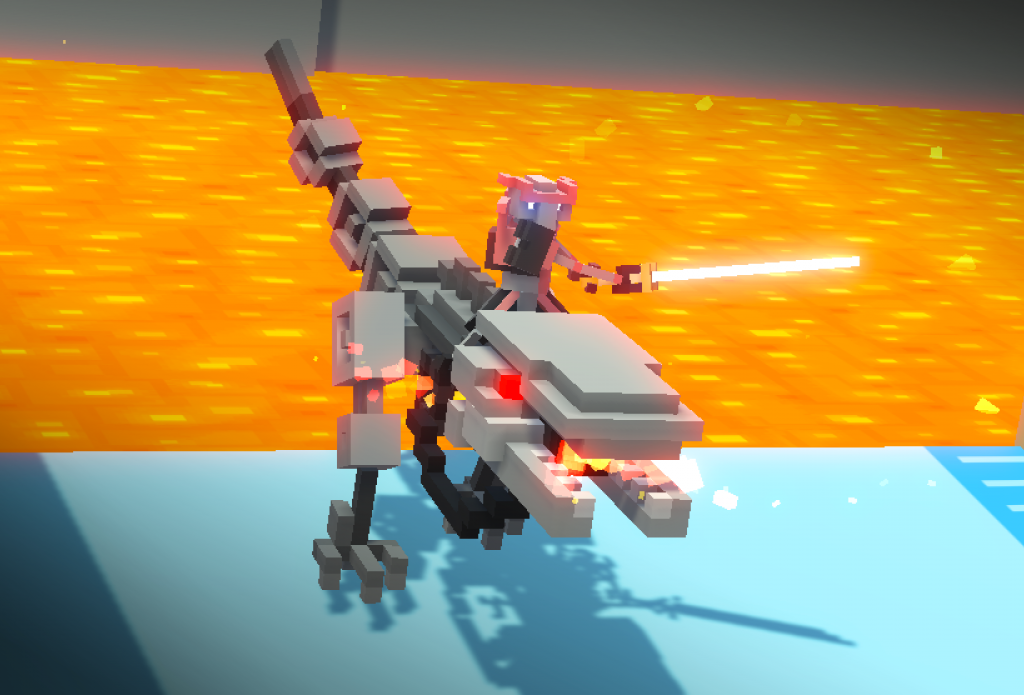 Have you always wanted to ride a fearsome fire breathing robot raptor? Of course you have.
Ridable Raptors is the first Power Upgrade in Battle Royale!
We're also thinking about the best way to introduce ridable raptors in singleplayer, but have yet to decide the exact shape that will take.
Power Upgrade: Mega Size!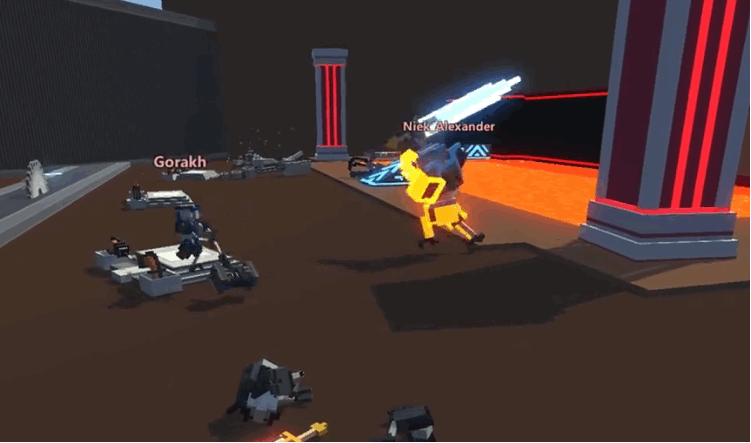 Tower over your enemies and strike them down with your superior reach!
It's fun to be a big bot.
Power Upgrade: Energy Laser!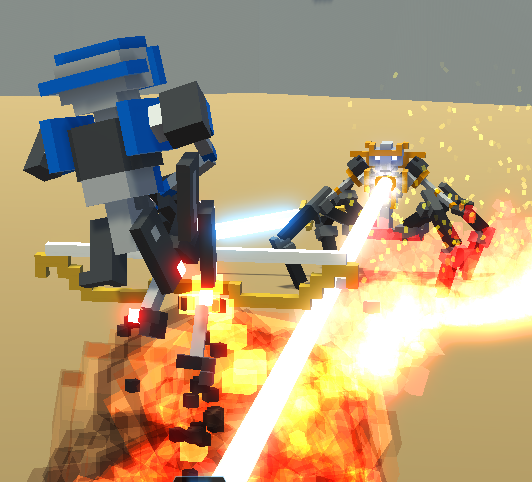 Overpowered? I don't know what you're talking about.
Follow our progress!
Since multiplayer is way more fun to develop alongside real, live humans, you'll often find us developing it LIVE on Twitch — and we've set up a beta branch where you can play along with every change we make. It's already getting quite fun — come play and help us make it even more awesome!
See you in the arena, or for our next update post!