Ever since the game launched, multiplayer has been the number one suggestion.
In terms of adding value to the game, few features could have a larger impact!
It's a big undertaking for our tiny team, but we've decided that it's finally time to tackle it!
Here is the plan:
Now: Recreate the challenges Clone Drone will be facing in a separate little game.
December: Launch this little game for Christmas (FREE!) and gather feedback on how it's working.
January: Start multiplayer integration with Clone Drone, using what we've learned from building the prototype to make it awesome!
????: Launch it when it's ready!
Rapid Prototype: Santa goes to War!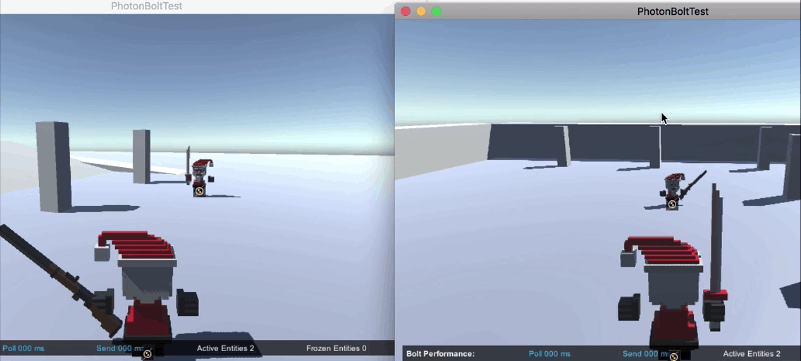 We've never launched a realtime multiplayer game before, so we're going to fix that! 🙂
Who will be the next Santa Claus? The answer will be written in the snow with red letters!
We're aiming to release the prototype before Christmas, but if you wanna try it sooner check out Erik's twitch streams or the discord server.
Multiplayer modes on the horizon!
Once we start building multiplayer in Clone Drone we'll probably start with a simple PvP experience, and launch it as soon as it's in a good state!
After that there are many options: Co-op, team deathmatch, ranked ladder, weird Twitch integrations. We haven't decided exactly what multiplayer in Clone Drone will look like.
What kind of gameplay would you be most excited to see? Let us know in the comments!
Other cool stuff:
There have been a ton of amazing looking Workshop Maps recently! Check them out!
The Steam Awards are open! If you want to nominate Clone Drone you can find the link on the Store Page. 🙂