FELLOW HUMANS. The time has come. We must now use our creative minds to construct arena challenges!
Now YOU can make levels!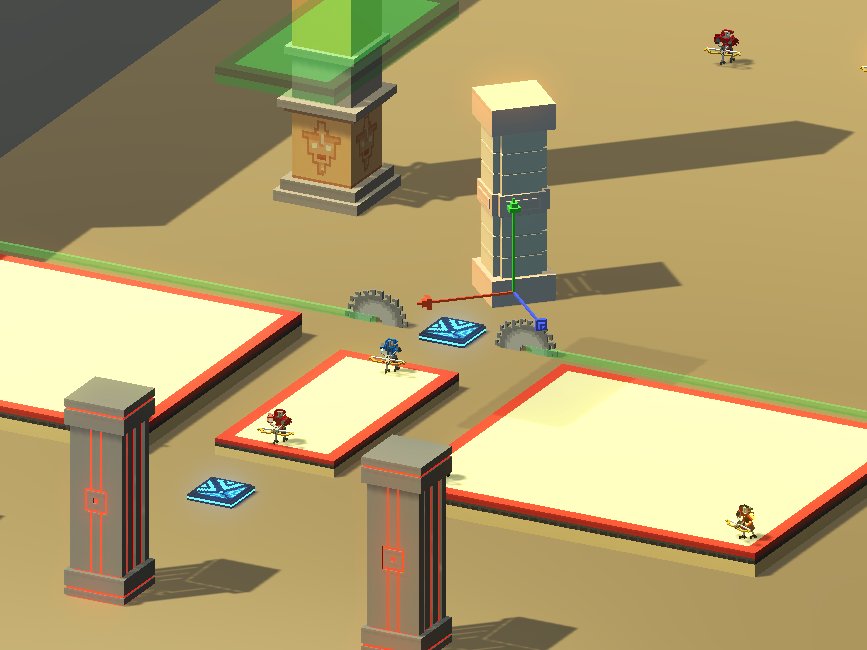 Drag stuff around!

Make objects really big or small, or rotate them all upside-down-like.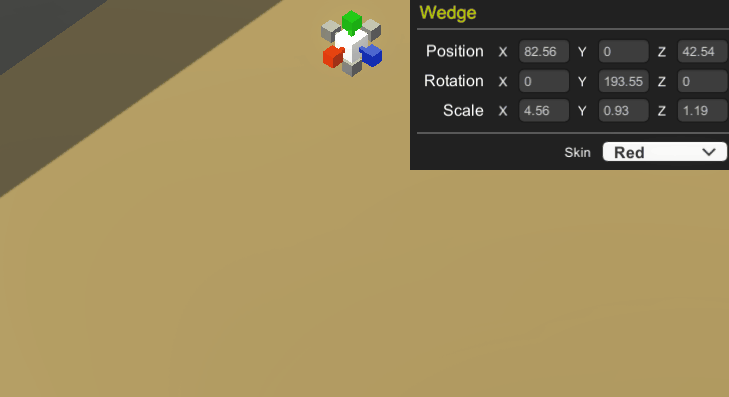 Click Play, and test your level! You'll have to beat it before publishing to the Workshop!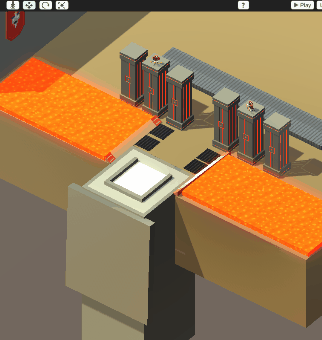 Configure your arena traps for maximum fun.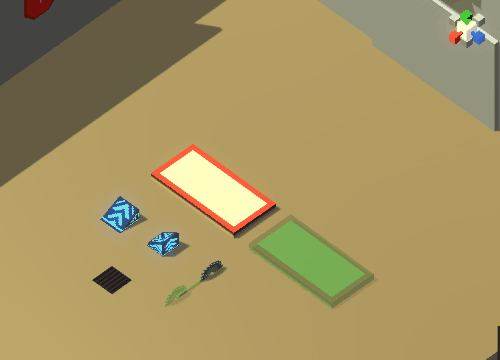 And now you can make challenges, and upload them to the Steam Workshop!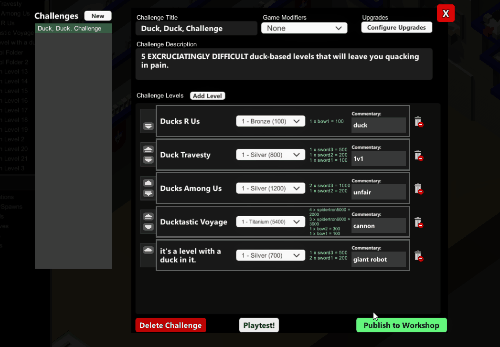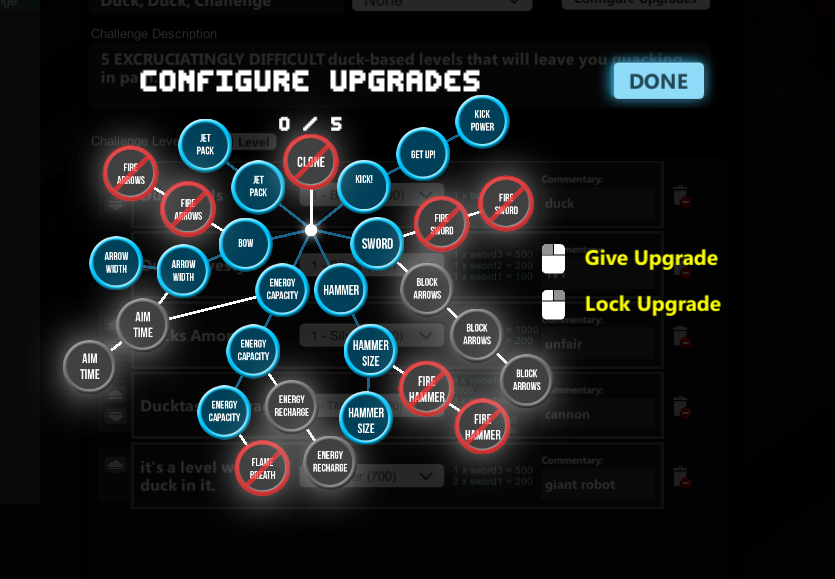 And when you're playing the game, you can now choose from a cornucopia of fun challenges and levels on the Steam Workshop!
Subscribe to a challenge and… VOILA!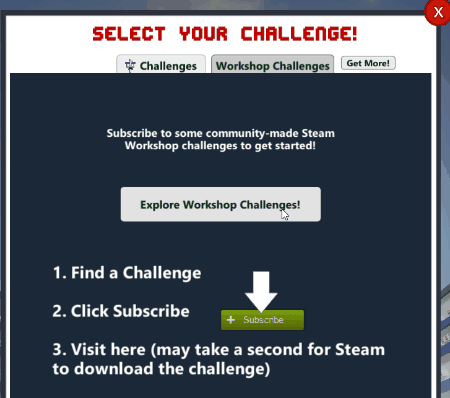 And any Endless levels you subscribe to will show up while you're playing Endless mode. Configure that with this handy new Settings dropdown: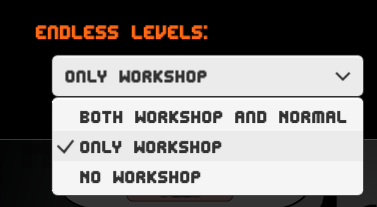 Also… a new thing!
What's this? It's a moving platform! Put some in your level!!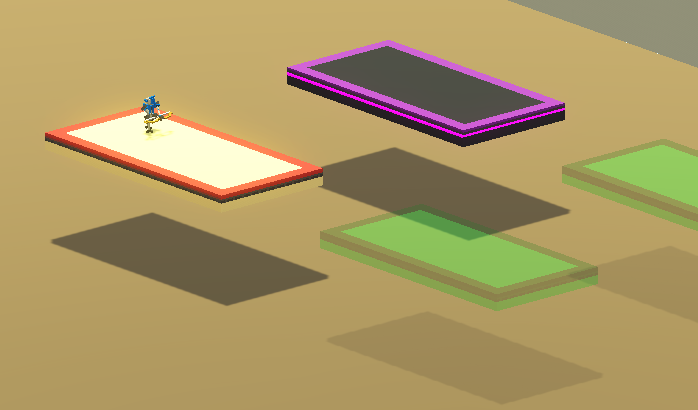 More improvements & guides coming!
We're really excited to see what you make! We're preparing more updates to the level editor, and plan on putting together tutorials and making it easier to get started with. We think it's gonna be… awesome!
In the mean time, check out this awesome How to Use the Level Editor guide by Captain Thore!
FAQ
I'm playing the itch.io version (or Steam can't connect), can I still use the editor?
Yes! You can build levels and challenges, but can't publish them (or download items from the Workshop) unless you have Steam running!
How do you move stuff around?
Use the tools at the top of the screen. There are two moving tools, one that lets you drag it magically around, and another that lets you drag it along its X / Y / Z axes.
How do I delete levels, folders, objects in the game?
Select the thing you want to delete, and press the Delete key on your keyboard!
Can I place as many enemies as I want?
You can place up to 20 enemies. In most levels we've made, we try to keep it below 15. With more than 20 enemies the game gets laggy!
I found a bug, what shall I do with it?
Send it along to [email protected]! We'll be working on improving the level over the next few weeks!