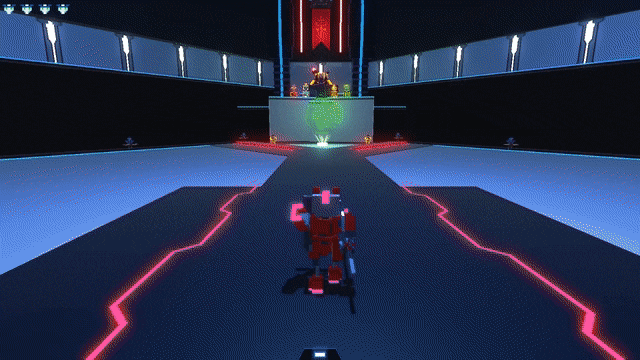 Wait no longer, Chapter 4 has arrived!
Story Mode Continues
With your mind now transferred into the Fleet, make your way through one of the fleet's most heavily defended ships.
So many new things!
Mind Transfer!
With no Clones or business transfer stations in the Fleet, you're going to need a backup plan. Mind Transfer gives you a lifeline and opportunity to fight as a variety of enemies.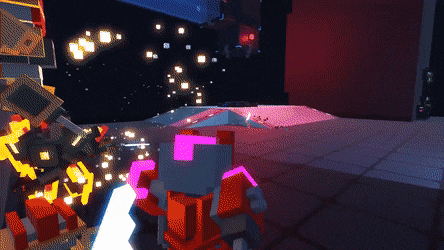 Spear and Shield!
Stab enemies in the face with the new laser spear! The spear rewards precisely aimed stabs, and just feels dang satisfying.
Spears are now available as an upgrade in endless mode, the Spear Only challenge (which unlocks the Flame Spear), and in a number of enemies you can transfer in to in Chapter 4.
Zero Gravity Combat!
Grab your gravity boots, we're going outside! Chapter 4 features zero gravity combat, which makes for beautiful floating bouquets of voxel destruction.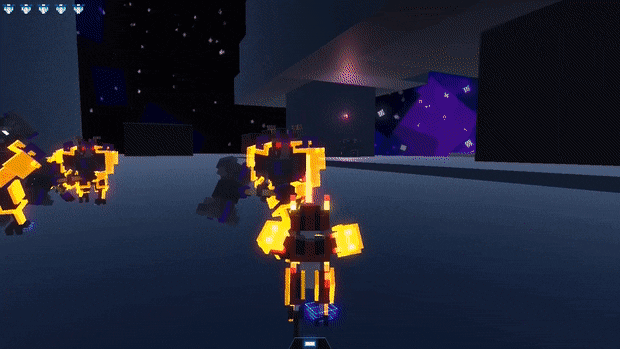 Awesome Animations!
One of the major innovations in the development of Chapter 4 is the addition of a Level Editor Animation System. This is also available for use by level editors! Check out this demo video with some more details on how to use it!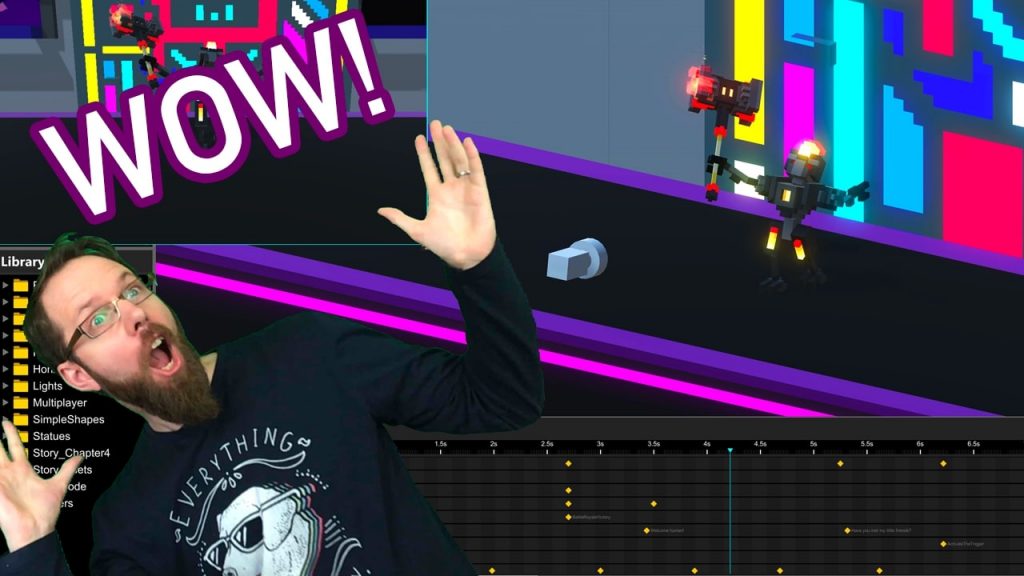 Amazing new art! Spaceships! Gary!
This chapter is our first since the talented Gary Lucken joined the team! Gary's incredible voxel art is featured heavily throughout chapter 4.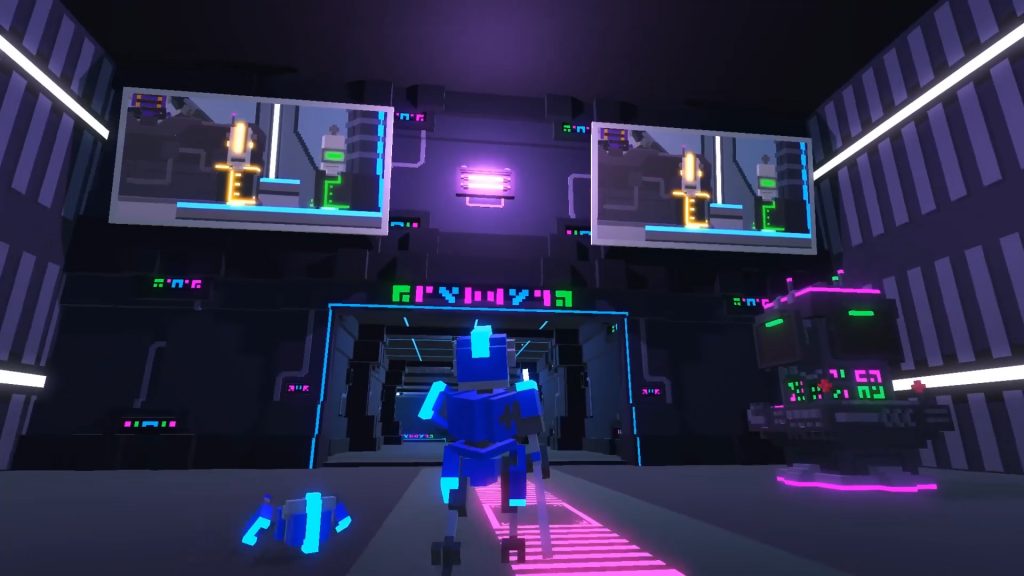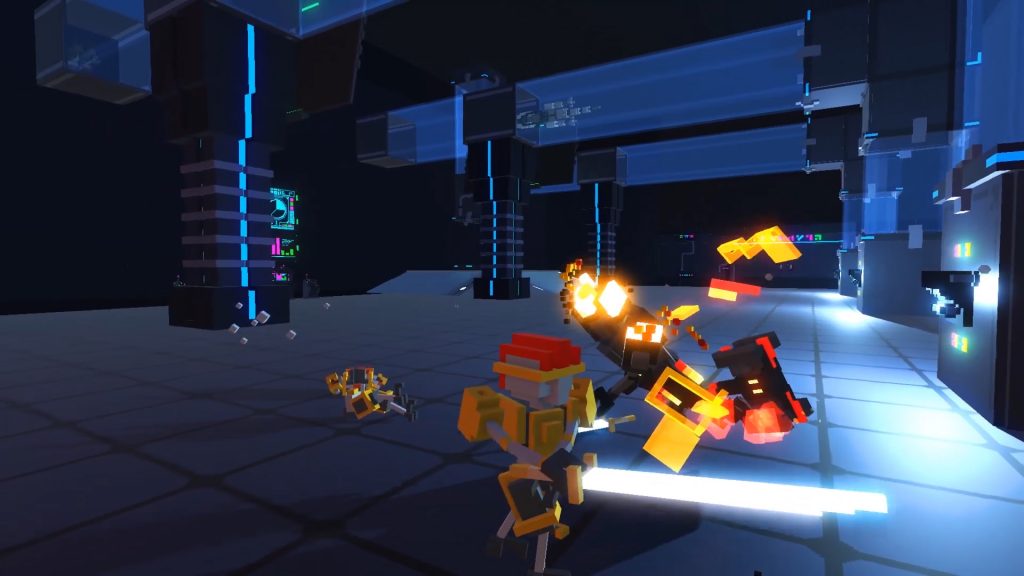 Pretty!
Robot Enemies that SAY STUFF!
Look who's talking too! Combat robots in Chapter 4 feature a primitive voice system that allows for dynamic commentary. (This is also now available for use in the level editor!)
New Enemies & Epic Boss-fight
Chapter 4 features a number of new enemies, culminating in an epic battle with some fresh new faces. Good luck!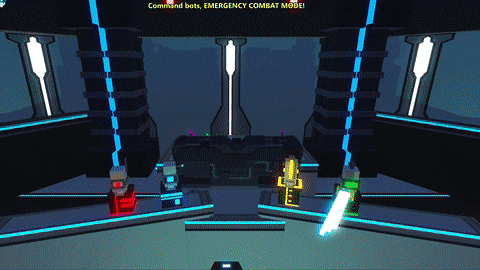 New Challenges: Spear-Only & Mind Transfer
In the Mind Transfer challenge, death is only the beginning. Can you make it to Titanium armed only with the ability to transfer your mind into enemies??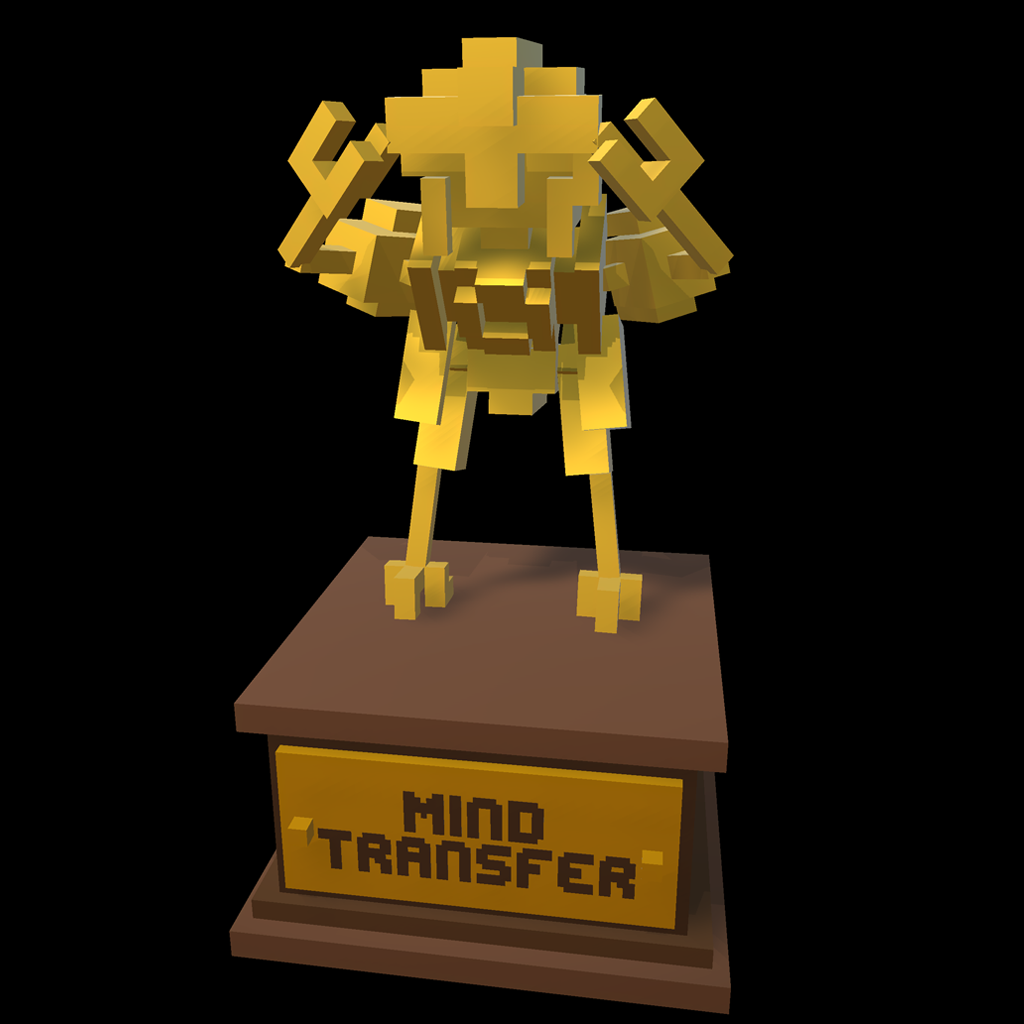 The Spear-Only Challenge puts your spear skills to the test. Beating it unlocks the flame spear.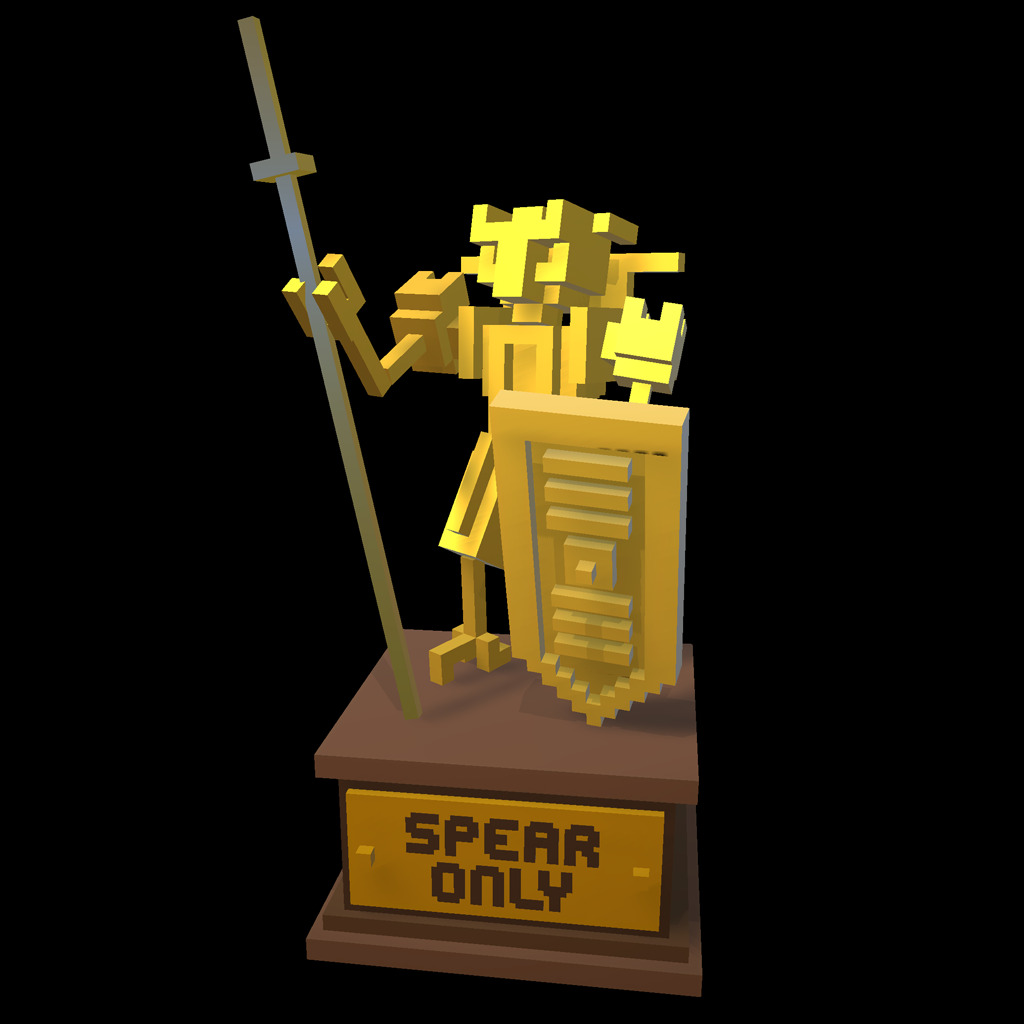 Today: Bug Fixes! Later: Mini-Update!
Today we've already released some bug hotfixes, but if you encounter anything / get stuck in the game and can't continue let us know in the community Discord or at our support email. You can always try going back to the main menu, changing difficulties, or restarting Steam to see if there's been a game update that fixes your issue.
We'll likely put out another mini-release integrating some of these sweet new features elsewhere in the game (like adding the spear to multiplayer!)
Have fun!